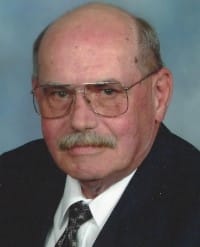 James B. Duesterhaus, age 78, of Quincy, died on Friday, December 3, at Blessing Hospital. Jim was born in Quincy on November 9, 1943 a son of Virgil H. and Dorothy (Weltin)Duesterhaus. He married Karla Kay Lock on October 16, 1965 in St. Rose of Lima Catholic Church and she survives.
Funeral services will be held on Friday, December 10, 2021 at 9:15 a.m. at Duker & Haugh Funeral Home with a Mass of Christian Burial at 10:00 a.m. at St. Anthony of Padua Catholic Church.
Interment will be in Calvary Cemetery. Visitation will be Thursday from 4:00 to 7:00 p.m. at Duker & Haugh Funeral Home. Those attending the services are respectfully asked to wear a face mask.
Memorials are suggested to Quincy Notre Dame Foundation or to a charity of the Donor's Choice.